I've been looking back through my maker projects to figure out what I wanted to write up project pages on. The look itself has been a nice reminder of some of the cool little projects I did while learning skills like embedded coding, 3D modeling, laser cutting, etc. One of the first projects that I'm still really proud of is the multi-panel acrylic night light for my daughter.
Finding a project to learn from
When I started diving into the maker community I wanted to figure out a small project I could create for my daughter. I had been following the Ruiz brothers' posts on an edge lit acrylic sign and thought that would be a cool project to reproduce and extend.
Replication
I didn't have access to a cnc mill, but I did have access to a laser cutter! This was back in the hay-day of TechShop and going there to learn how to use a laser cutter was a game changer.
So, first step was to follow the guide and make a beat for beat remake of the Ruiz brothers project and it turned out pretty well.
Now I had the feel for the project and a bit more experience coding for a microcontroller. I was very new to 3D modeling at the time and hadn't yet picked up my 3D printer, so it was great to have access to both the open source 3D models from the Ruiz brothers and a 3D printer at work. Being able to make a whole finished project like this was a very gratifying feeling!
Variation
Once I replicated the light and got a feel for how it worked I thought through how I could make my own variation.
The idea I came up with was rooted in the same basic idea; a box base that held an LED stick and a microcontroller for running the light animation. From there I wanted to vary it up by:
Creating a new base from laser cut wood
Try to create 3D depth with 2D art
Mix wood and acrylic to mask off shapes
So I started sketching out ideas and came came up with this:
ADD IN PIC OF ORIGINAL SKETCHES!!
I would create a scene with three parts, a foreground, midground, and background, that would come together to show a complete story. I love space and stargazing, it's something I wanted to share with my daughter and it seemed like a perfect idea for a scene.
Fumbling through illustrator ;P
So I popped up illustrator and started hobbling together the pieces of the scene.
I guess I should also mention this was about the time I was first learning illustrator and well well before I started diving into Fusion 360! But even with that learning curve, I was able to come up with what I considered a cool scene.

At the same time I started drawing out the laser cutting plans for the base itself.
Looking back it blows my mind that I drew this all out in illustrator considering how hard that makes it to adjust the design for different material thicknesses 😐
Building the light
After a couple of trips to TechShop I had my first prototype cut. I wish I could find more pictures of the actual cutting/testing/adjusting process :/
I got the wiring working.
And the box cut.
Getting that first prototype cut, wired, and turned on was just …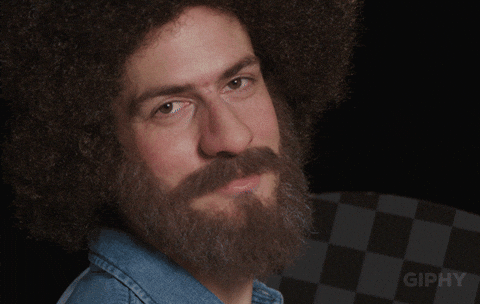 Finishing touches
I spent some time adjusting the box and the code and in the end I built three lights. One for my daughter, one to leave on my desk at work, and one for my desk at home.
And, like most of my projects, I open sourced the design and the code.
Even looking back over a bunch of projects now this is still one of my favs.